Pendants, Bracelets, Rings, Custom Jewelry
Every piece of jewelry at METAL URGES is handmade, and most jewelry pieces can be adjusted to your liking with just a phone call or an e-mail message. In other words, every piece of gold jewelry is available in silver and vice versa, all pendants can be put on different chains, and pretty much any special request you make can be honored!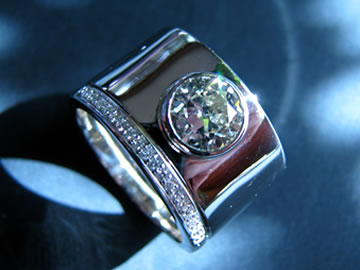 Join me in Land O' Lakes on July 25th!
Come and see my pieces in person at Art Impressions, July 25th in Land O' Lakes from 9 to 3!  You can place your order for these adorable tags crafted from Sterling silver, measuring about 1/4 inch wide with length dependent on the name, on a delicate but tough sterling silver chain. These tags can be hand stamped with any name, date, or word you want. I loved the idea of the name and date, but mine is simply two seperate tags, each stamped with one of my kid's names, on the same chain. Any combination is possible
Jewelry Repair
Custom Jewelry Design
Hand Made Gold Jewelry
Unique Silver Jewelry
Precious Gem Stones
14 & 18 Karat Gold
Sterling Silver